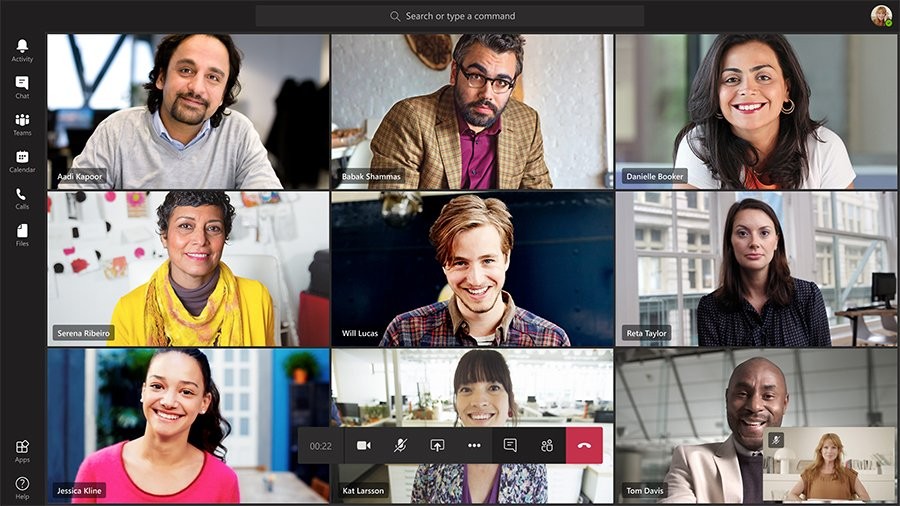 Pedro Pinheiro, PUSCC Board Member and Vice President of Customer Acquisition Strategy at Altice USA, writes on the fundamental role of Telecom and Cable in the context that we live in today. 
As a Telecom sector professional for almost 20 years, what I have always enjoyed the most is seeing, every day, the direct impact of what we do on people's lives. And there hasn't been a time when I've felt that more than now. With internet access becoming vital to our way of living, the Telecom and Cable sector has been pushed up to its limits. But it has also been up to the challenge.
With classes shifting online; employees working from home and transferring meetings and collaboration to platforms such as Microsoft Teams and Zoom; Amazon and other online stores becoming the go-to destination for day to day shopping; medical appointments moving to telemedicine; friends and families forced to be apart wanting to see each other on video – never before had the world realized how important it is to be able to be connected all the time.
A survey conducted by the Pew Research Center in early April found that 53% of U.S. adults say the internet has been essential for them during the pandemic. This number grows to around two-thirds in adults under the age of 50. And almost 90% say it has been at least important.
Since the beginning of the crisis that the Telecom and Cable sector immediately stepped up to the occasion. More than 750 service providers signed the US FCC's Keep Americans Connected Pledge, committing to a) not terminate service to customers because of their inability to pay bills during the pandemic, b) waive late fees and c) open WiFi hotspots to those in need. But in most cases companies went beyond that. For example, we at Altice USA, have been offering Altice Advantage broadband for free right from the start of the quarantine to any household with K-12 and/or college students who did not have home internet access. Just in the first two weeks after the program started almost 10,000 families benefited from it.
In Q1, the US broadband market posted the strongest growth in five years, with 1.2 million broadband net additions: a 22 percent increase compared to the year before, hitting levels not seen in any quarter since Q1 2015. Among cable companies, net adds were particularly strong across the board. Charter and Comcast added 582,000 and 477,000 respectively, Cox came next with 60,000 in gains, followed by Altice with 50,100, its best-ever residential broadband adds.
Online behaviors shifted, as the virus pushed us to our devices for work, play, and connecting. At Altice, we saw a total data usage averaging close to 400 Gb per customer in March, an increase of 24% MoM. But with all this new traffic also came the additional pressure on the networks, namely from the usage of videoconferencing and online collaboration tools and other apps and services that rely on upstream capacity.
According to The Internet & Television Association (NCTA), since March 1, US upstream peak growth is up 31%, while in NY it is up 38%. As an example of that, Microsoft's CEO revealed that Teams usage has increased to more than 75 million daily active users.
On the other hand, volumes of network usage also moved out of urban and into suburban areas, namely around NYC and some other large metropolitan areas, as human activity has left city centers behind and transferred to the suburbs.
Even viewership patterns also changed. Comcast has reported that its average household is now watching eight hours more per week than it was in early March and that Monday has become a more popular day to watch television than Saturday. There was also an increase in consumption of news programming. In April, Fox News and MSNBC each set all-time records, and CNN had its highest-rated month in more than a decade. Altice's local NY station News 12 saw a 48% increase in viewership.
If it was still necessary, the importance of a robust and future proof network has been proven. Over the years there has been a tremendous amount of infrastructure and CAPEX spending to build out this massive global network. Just the US Telecom alone reported a staggering $387 B investment between 2014 and 2018. This investment has massively increased capacity, speed, and performance. And so far, the majority of provider backbone networks have held up to the increasing demand and have shown no signs of congestion.
But the sector is not without its challenges. The cord-cutting movement, which has been underway in the US for the last few years; didn't stop with the pandemic. Around two million subscribers of the largest pay-tv companies cut service in the first quarter, even though half is coming from satellite TV service providers. Changes in consumer preferences, the economic stress of some segments, and more recently, the lack of live sports, are behind the trend of less consumption of traditional video and the rise of streaming. Which puts even more pressure on the network. On the other hand, customers who have never had broadband before, or who were mobile-only, are fueling the overall subscriber growth.
The current crisis is also representing an opportunity for transformation in the sector. The restrictions resulting from social distance demanded new processes. For example, some providers accelerated their self-installation programs, with Charter saying its self-installs have reached the 90% mark. And those who do not have yet a full-scale process, are working on it.
T-Mobile also made news by moving almost its entire customer care workforce out of 17 call centers across the US into a work from home operation. In 20 days they moved over 12,000 employees to a new work environment, rolled out of a new call routing system, provided VPN access to every customer care employee, and transferred over 60,000 pieces of IT equipment from workstations to people's homes.
Sales channels also had to adapt. With most of the retail stores closed and door-to-door reps pulled from the field, some employees were retrained to take calls in call centers where they were most needed. Verizon announced a new touchless retail experience, and E-Commerce jumped across the board, pushing for even more digitalization and improved customer experience.
At this point, traffic growth is leveling off. But with companies like Twitter announcing they are giving employees the option to work from home forever if they want to, and Google, Facebook, Amazon, Microsoft, and others extending their work-from-home policies, all of this new reality is likely to continue for the foreseeable future and, in some cases, maybe forever.
There's no doubt that health professionals are being the tremendous heroes of this crisis, by taking care of those in need of medical support and by saving lives. But it's also fair to say that the Telecom and Cable sector is the one that is letting the rest of us, people, businesses and institutions, to also survive and even progress in today's world. By allowing us to continue with our lives and by connecting a world currently living in semi-isolated islands of people, Telecom and Cable have moved from being critical to being essential to the modern world.