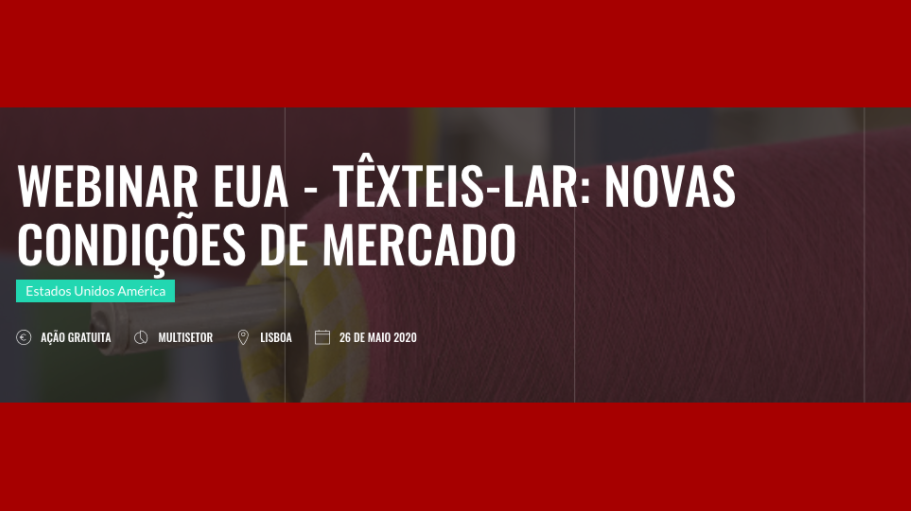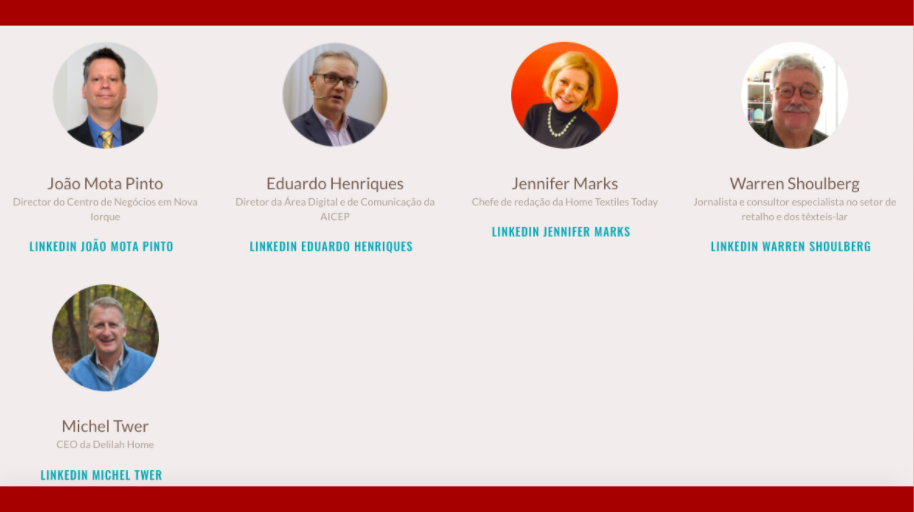 AICEP is organizing another e-commerce webinar on May 26th at 11:00AM ET.
The current pandemic represents a huge challenge for Portuguese companies, which are increasingly looking for answers on how to face this moment of uncertainty. AICEP is promoting a set of webinars dedicated to various markets and sectors in which its delegate in the country and several specialists will address the current situation and the new market conditions. The session scheduled for May 26 will be dedicated to the Home Textiles sector in the United States.
This webinar will be attended by João Mota Pinto, AICEP's delegate in the United States; Jennifer Marks, a journalist with more than 30 years of experience, specialist in home textiles and editor in chief of Home Textiles Today; Warren Shoulberg, a journalist and consultant specializing in the retail and home textiles industry with a regular presence in publications such as Forbes.com, The Robin Report, The Business of Home and Home Textiles Today; and Michael Twer, founder and CEO of Delilah Home, a textile brand focused on quality and sustainability.
Presentations by guest speakers will address the following topics:
– The impact of Covid-19 on the American economy and an introduction to the home textile sector – João Mota Pinto
– Home textiles in the new normal – Warren Shoulberg
– The narrative is everything. How to communicate with the United States market – Jennifer Marks
– Sustainable growth of e-commerce in the United States – Michael Twer