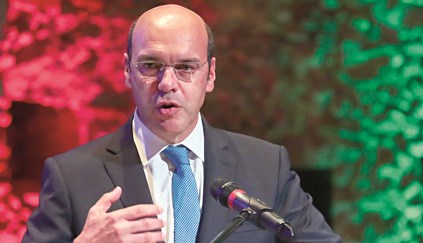 The Portugal-US Chamber of Commerce is pleased to announce the organization of an Executive Session with Mr. Pedro Siza Vieira, Minister of Economy and Digital Transition of Portugal scheduled for June 18th.
This exclusive event hosted by PUSCC is a unique opportunity to hear first-hand about the current economic environment and future outlook for Portugal, considering the impact of the COVID-19 Pandemic and the multi-billion euros European assistance plans for recovery.
Following the Minister's presentation there will also be an opportunity for open Q&A with the Minister. On this occasion, AICEP – Portuguese Trade and Investment Agency – will also share additional information regarding the current opportunities for foreign investment in Portugal.