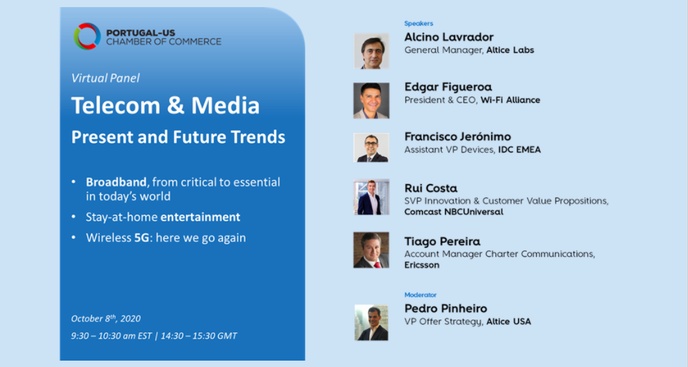 Join us on October 8th @ 9:30AM ET for a conversation about relevant trends in Telecom and Media.
This a unique opportunity to hear first hand how one of the main technology-based sectors continues to innovate to keep us all connected to work, school, doctors, family, and friends, and to be the platform of choice for content and entertainment.
Telecom and Media: Present and Future Trends
– Broadband, from critical to essential in today's world
– Stay-at-home entertainment
– Wireless 5G: here we go again
The event will be based on an interactive discussion between executives from leading companies and entities in this sector, with Q&A at the end.
The Webinar will be hosted on Zoom.